Installing Tkeycoin Core wallet on macOS
Installing Tkeycoin Core wallet on macOS

By Support Agent Tkeycoin
updated 3 months ago
By default, all downloaded files are located in the Downloads folder. Moving the application to the Applications folder will allow it to start correctly.

1. Transfer/copy the installation file TKeycoin-Qt-x.x.x.x.dmg to applications folder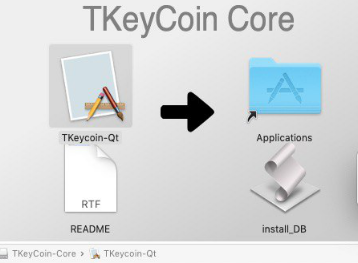 2. Double click the install_DB icon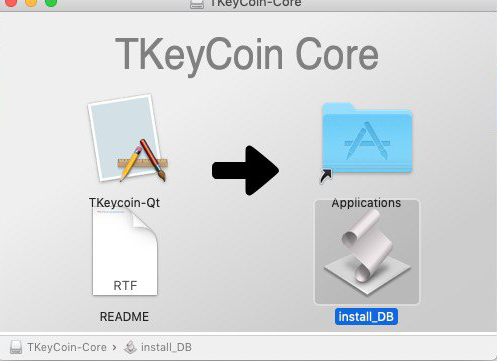 3. "Terminal" will automatically start, if "terminal" does not start, re-run install_DB

4. Before installation, the app will ask for your account password. This is necessary for the script to check the presence Of PostgreSQL RDBMS and try to install it in case of absence of the database on your Mac.

5. Enter your password and press " Enter»

📋 When entering a password, "terminal" does not display characters - this is done for security reasons. Just enter Your macOS account password and press "Enter".
6. Next, the installation will begin. After part of the installation has passed, you will see an inscription on the terminal screen. Press "Enter" again, the installer will finish unpacking the application.

7. After successful installation, you will see 3 notifications: "ALTER TABLE" and "All ok. You can work", if there are no notification data, re-run install_DB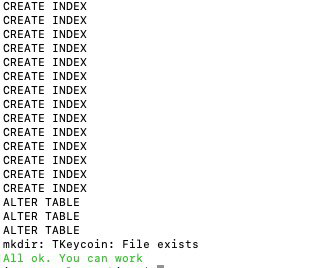 8. You can run the application.
How to reinstall Tkeycoin Core on macOS
Did this answer your question?